Those dealing with heavy equipment to measure certain amounts of solids need a high-quality bulk solid level sensor. The reason is quite simple as the machine works by measuring the solid and prevent things, like overflows and mass leaks. In the related industry, accuracy in measurement is highly appreciated and pretty much expected from the equipment used. For this reason, there are several considerations that you need to make when choosing a quality bulk solid level sensor.
These considerations aim to give you a deeper insight into the basics of the equipment and how it works. Of course, training to operate the equipment is also necessary. But, let us just assume that you have gone through the necessary training and are an expert in the field. Thus, the only thing you need to know is how to choose equipment that will give you the results you want.
The Solids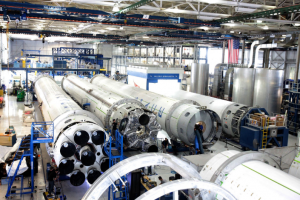 It is vital to know what kind of bulk solid you are handling before choosing the right level sensor. The reason for the statement is that some solids prove to have different features and characteristics, making it quite challenging to find one equipment for all materials. Some bulk solids can easily be measured using the most basic form of the sensor while some others often lead to some issues. Coal and sand, for instance, are highly reflective, meaning that the operators will not find it difficult to measure the materials. However, things are different when it comes to non-reflective materials, such as polystyrene pellets. It may require additional tools, like a guided wave sensor or a radar.
The different characteristics that each material has relate to the sizes of the particles. Traditionally, operators will find it quite challenging to measure materials with tiny particles. However, the new version of the machine has made it possible to do so with the help of additional tools and radar.
The Process
The process refers to any conditions that may occur in the process. It includes extremely high or low temperatures and pressure. Different circumstances require different methods and techniques. Non-contact sensors, for example, perform better in extreme temperatures than ultrasonic devices. For that reason, operators need to inquire more about the current process condition to find out what type of temperatures and pressure that they handle. After considering this aspect, finding the right technology will just be a piece of cake. Choosing all the available types of sensors is also not advisable since it often leads to more problems as the sensors fail to work well in certain conditions.…
Read More